Summer Bible Study
The Bible Project
Our dynamic Women's Ministry Team is very energetic & dedicated. We base our monthly agenda on the "Five Practices of a Fruitful Congregation" & meet the second Wednesday of each month at Trinity. While our core team is small, we have many wonderful men & women that help with events & activities throughout the year. We are very blessed!
call 301 622 2895 with questions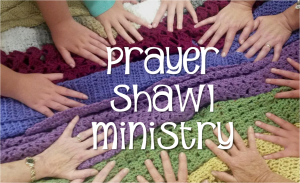 Come be part of Trinity's new Prayer Shawl Ministry. Don't crochet or knit? We have some wonderfully experienced people who can teach you. Don't so crafty stuff? Maybe you can collect coupons for yarn or shop for the ministry. If you want to help, we will find the just the right spot for you.
Women's Bible Studies are happening on Wednesdays at 9:30am and 7:00pm