Welcome to the Missions Ministry Team Page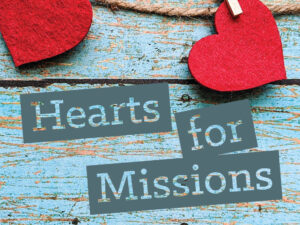 Current Projects
Heartly House Mother's Day Donations
Unfortunately, Heartly House is unable to accept in kind donations due to COVID restrictions, so Missions had to find another home for the congregations wonderful donations. God is good, and the Frederick Rescue Mission gratefully accepted all the donated items. Thank you Trinity for your generosity! -Mission Team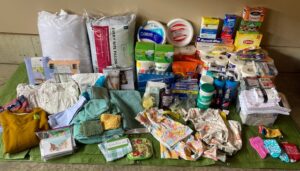 UMCOR Sunday-March 20
United Methodist Committee on Relief (UMCOR) responds to disasters in the United States and around the world. When a disaster such as the Ukrainian crisis occurs, UMCOR provides essential relief supplies. March 20 is UMCOR Sunday. An UMCOR offering basket will be in the narthex for a special collection for those affected by the Ukrainian crisis. Thank you!
Help for Afghan Refugees Settling in Frederick-Ongoing
Once again, Trinity showed its love and care for our community. A sixth Afghanistan family (2 parents and 3 children) has relocated in Frederick and with the help of several Trinity congregants, mattresses for each were provided. Thank you Trinity. You're incredible. The current need is for volunteers to help with settling into our community, i.e., helping to enroll in school, to understand the bus system, how/where to shop.
If you can help in any of these areas, please contact Kay Etzler (301-514-8293,
etzler11405@gmail.com). Frederick's Welcoming Group is now expecting refugees from Ukraine so additional opportunities to help will be forthcoming. They are working with the federal program so information will be shared as it's received.
Fifth Sunday Collections
The Mission Ministry Team is excited to announce that on the fifth Sunday of any month for which there are five Sundays, a special offering will be collected to support local and national disaster recovery projects. These monies will enhance our ability to serve and meet the needs of many in our community and those in states which have been affected by natural disasters. For 2022, these dates will be May 29, July 31, and October 30. Your support is greatly appreciated, but please keep in mind that these offerings will be in addition to your regular church givings, and not in place of them. Contact
Kay
Etzler
for more information.
Do you know of a family or two in need of some extra food?
Fruit and Veggie distribution
Monday March 28 & April 25
Click the picture to the right for more info!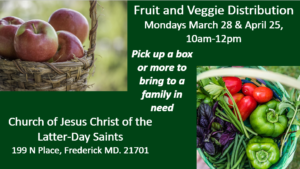 Holiday Hope Tree
Frederick, MD December 2021
Thank you Trinity!! A truck load of gifts headed to our friends at Community Living!!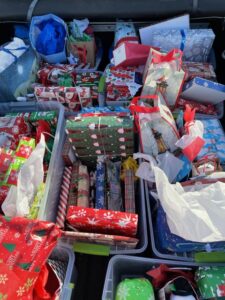 Operation Christmas Child Packing and Processing Center
Boone, NC December 2021
The Hands and Feet of Jesus in Action
Trinity sent a team of eight people to Marion, SC, May 5-12, 2018 to help victims of hurricane Florence rebuild their homes and lives. The dear lady we helped needed a new roof on her home as well as ceiling and floor repairs inside. Although her home was repaired and she was extremely grateful, the team came home feeling even more blessed. God's "hands and feet" were working the entire week.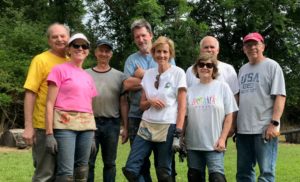 Do you have a heart for mission?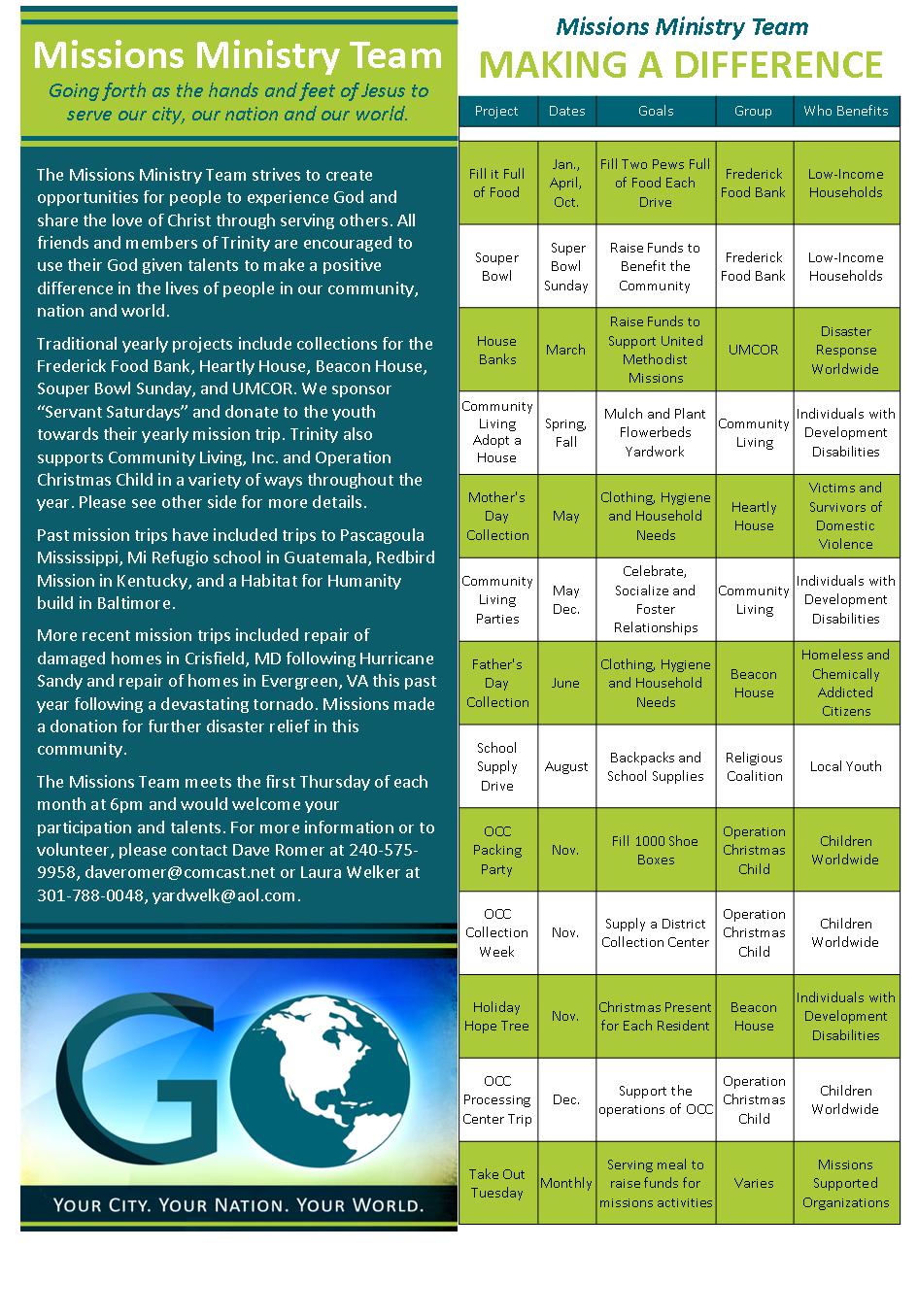 To get involved with Trinity's mission efforts, please contact
Laura Welker at 301-788-0048 or the Trinity office at 301-662-2895

.