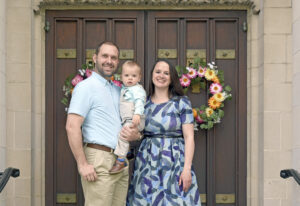 Rev. Shannon Sullivan
Senior Pastor
Pastor Shannon is a life-long United Methodist and second generation clergywoman. She experienced the love of God through Sunday school teachers, in Vacation Bible School, and on mission trips to Bosnia and Herzegovina as a teenager. She took over teaching parts of VBS as a middle schooler, and her mom said she knew she had a call to ministry then but she didn't! Pastor Shannon went to college thinking she would become a missionary, that would serve God in some way working for social justice or in caring or teaching ministries. She wanted a job like her mom's, but she never wanted to be a pastor! Pastor Shannon had her first faith crisis in college when life did not go as planned, and emerging from that hurt is when she first heard her call to ministry.
Pastor Shannon was twenty when she heard the call in Washington, DC, at a worship service curated by the Methodist Students for an All-Inclusive Church (MoSAIC). A pastor friend was serving communion, and, when she took the bread and broke it, it was rainbow challah bread. After a season of feeling adrift, like God had left her to fend for herself, in that moment she felt as though God was pointing and saying, 'Here. This is where you are supposed to be. This is what you are supposed to be doing." At that moment she felt like she belonged; she felt that this was home. It was a feeling of completeness that she wish for everyone. And it is a feeling that is not accessible to everyone in the church. She knew in that moment God was calling her to preside over the table to invite ALL people to the feast. A table abundantly full of God's nourishment and chairs filled with hungry people of all shapes and sizes, all backgrounds. A table of abundant love.
Pastor Shannon shares the following:
A call is not a once and done thing, just as discipleship is not something that happens at one point and you never have to work for it again. My call continues to evolve and change but that abundance remains. I am coming to you after being an associate for four years, but I was a solo pastor five years before that and a student chaplain in a behavioral health unity before that. At Calvary, I feel like much of what I have done has been survive the pandemic and learn how to edit videos and run Zoom studies, but in the years before the pandemic I focused on ministry with young people from running Vacation Bible Schools to leading youth groups to working with the young adult group Pastor Suzanne started when she was here. I led Bible studies and co-led retreats, which were also great blessings to me in my time at Calvary. I served at Presbury United Methodist Church in Edgewood, Maryland, for four years before that. There, I expanded the church's programming with children and youth and strengthened the church's mission participation through local and national partnerships. I also served on the steering committee that re-established the Emergency Rotating Shelter (ERS) in Harford County to provide shelter for those experiencing homelessness, and Presbury was the first host congregation of this effort. My first appointment was for only a year after I graduated from seminary: Deer Creek and Mt. Tabor United Methodist Churches, two small rural congregations in Forest Hill and Bel Air. There I focused mainly on pastoral care and ministry with children. As a seminarian, I served in a variety of settings, including as chaplain in the behavioral health unit of a New Jersey hospital, an experience I built upon as a volunteer hospital chaplain in Harford County as well.
I also have experience in community organizing, creative worship design, international missions, and non-profit work in communications and mentoring. I have traveled extensively through educational and research opportunities in Bosnia, France, Venezuela, Mexico, and Ghana, and have done mission work in Appalachia, Bosnia, South Africa, and Haiti.
Where I find abundance in my life most now, though, is in raising children. I do a little of that as a pastor and an aunt (I have three nephews), but a lot as a mom. We have one living child after three losses and many failed fertility treatments. His name is James Ezekiel- we call him Zeke. He is nineteen months old and always on the move. He doesn't talk much, but he loves making noise by playing instruments! He loves animals. He brings us so much joy! Now, motherhood is hard and frustrating- I don't want to overly glorify it! But seeing the world through the eyes of a child day in and out is such a blessing.
I parent with my wonderful spouse Aaron Harrington. We have been together since high school and still kinda like each other! He is a pilot for a charter jet company, and he loves all things airplanes. He used to be an aerospace engineer, he is restoring a 1940s airplane (I helped ribstitch!), and he has his helicopter license too. He is also the chief flight instructor at Frederick Flight Center. He is currently teaching himself to play the banjo to prove he has other interests besides airplanes. We love traveling together, whether or not Aaron is flying us there, and exploring Frederick. He fills my life with abundant love and has abundant patience with me when I am weird. Which happens on occasion (or maybe all the time, but I'll let you find that out). We have a dog named Stella, two cats, and six chickens, all of whom feature prominently in our adventures as well.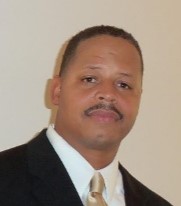 Pastor Mark Claiborne
Associate Pastor
Pastor Mark Claiborne has served for the past three years as the Associate Pastor at Centennial Memorial UMC. He is a servant of God who gets excited about the opportunity to proclaim the Good News of God's Kingdom; someone who is passionate about Christ with a strong commitment to build godly relations through God's message of love and hope, compassion and mercy, and peace with justice. Pastor Mark has been part of the UMC since his childhood. He grew up in Jackson Chapel UMC, and went on to serve in other churches and ministries in the area including: Bethel United Methodist Church in Smithsburg, Hopehill United Methodist Church in Frederick, and City of Hope Ministry in Frederick. Pastor Mark has also served as the Frederick District United Methodist Men's President from 2010-2018.
Pastor Mark has been married to Kerry Claiborne for the past 24 years, and together they have three grown children. Mark Claiborne, Jr., who is a University of Maryland Alum and the Contemporary Musical Director at Brook Hill UMC, Makayla Claiborne who recently graduated from Howard University in Washington, D.C., and Makiya Claiborne who attends Hagerstown Community College. They have all been very involved in various ministries in the UMC. He and his family currently reside in Hagerstown. Pastor Mark was born and raised in Frederick, MD and graduated from Frederick High School. He attended Hagerstown Community College, Hagerstown, MD, where he graduated in 2011 with an Associates degree in Information Systems Technology. In 2012 he graduated from Washington Adventist University in Takoma Park, MD, with a BS in Information Systems.
Pastor Mark is currently pursuing a Master of Divinity degree at Wesley Theological Seminary in Washington, DC. Pastor Mark is excited about the opportunity of serving alongside the amazing Ministerial Staff at Trinity and is looking forward to helping grow the ministry of both the contemporary and traditional worship services so that God's people may go out into the world to make disciples and transform the world.
John Morrill graduated from Susquehanna University in Selinsgrove, Pa and attended the Lutheran Theological Seminary in Philadelphia graduating in 1972. He was ordained into the ministry in 1972 and served several congregations in Virginia, Maryland and Pennsylvania. John has also served as a Hospice Chaplain with two hospices… Carroll Hospice in Westminster, Maryland and AseraCare Hospice in York, Pennsylvania. He serves as a Funeral Celebrant for Myers Durboraw Funeral Home in Westminster. A Funeral Celebrant assists families without any church connections to create a funeral service for their loved ones.
John is married to Patricia and together they have four children and 6 grandchildren. They lived in Gettysburg for 13 years and moved to Frederick in 2017. They moved here to be closer to most of the grandchildren and enjoy being involved in their lives and watching them grow.
John loves sports and is a fan of the Boston Red Sox. He especially enjoys watching his grandsons play baseball, soccer, and ice hockey!! He loves to read and enjoys a good movie, one of his all- time favorites is Forest Gump. John and his wife enjoy watching old movies too… they don't make them like they used to. John loves to visit with his grandchildren, family and friends.
John and Patricia have been attending worship at Trinity and appreciate the ministry of Pastor Eliezer and staff and the welcoming members of Trinity. They usually attend the 11:10 am worship service.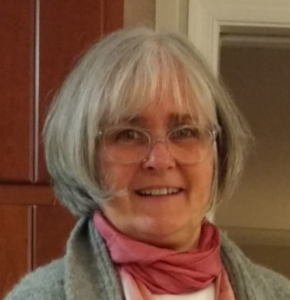 Diane Younkins
Director, Trinity Pastoral
Diane was hired by the Trinity Pastoral Counseling Center as a therapist in 2010 and has continued to serve the church since then. She co-directed the counseling center with Pamela Hewetson in 2018 and transitioned to director of the Center the beginning of 2019. She graduated from Loyola College in Maryland's with a MS in Pastoral Counseling program (2006) and has taken additional coursework at Johns Hopkins University. Working as a pastoral counselor, it is exciting to be able to serve the community with the mission of helping people.
Diane was born and raised in the Frederick area and grew up in St. Mark's Lutheran Church in Doubs. She continued her faith journey with the Religious Society of Friends (Quakers) since 1989. She also attends and has facilitated a meditation group affiliated with St. James UCC in Lovettsville, Va.
For fun, Diane makes cards for all kinds of occasions, plays the harp, and enjoys God's feathered friends and rescued collies. A highlight was attending Jimmy Carter's Sunday School class on Father's Day 2016 in memory of her own father.
Diane said, "It brings me no greater joy than to use my training and experience to help others."
God is our shelter and our strength, always ready to help in times of trouble. Psalms 46:1.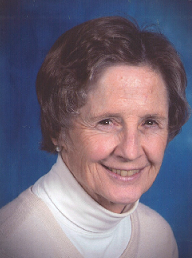 Counselor, Trinity Pastoral
Pam Hewetson is from Philadelphia, Pennsylvania and completed her B.A. in History there at the University of Pennsylvania. She also earned a M.S. in Pastoral Counseling from Loyola University followed by a Certificate of Advanced Studies in Pastoral Counseling. As a Licensed Clinical Professional Counselor Pam serves as the director of the Trinity Pastoral Counseling Center. She shares the following…
One of the reasons that I am involved in the counseling ministry at Trinity Pastoral Counseling Center is highlighted in the following verse… "The Lord God is my strength, And He has made my feet like hinds' feet, And makes me walk on my high places." Habakkuk:3:19
The meaning of this verse for me is that we rely on God and that as we do that we grow toward wholeness and can then companion with others as they do the same.
The hind is a female deer that can climb to greater heights than any other deer because its back feet track exactly where its front feet have been thus making it very surefooted.. This is one image of integrity or wholeness which occurs when all aspects of who we are are in sync and are working well together.
The "high place" we come to, for me personally, is a ministry that in particular supports others in their growth toward wholeness.
The following is one reason why the counseling ministry is important to Trinity United Methodist Church.
After Jesus raised Lazarus from the dead "He said to them, "Unbind him, and let him go." John 11:44.
Providing counseling to the congregation and to the community is one of the ministries at TUMC that hopes to participate in the unbinding of people from that which prevents them from living a more abundant life.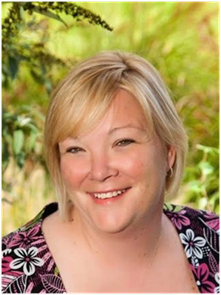 Wendy Huff
Passionate Youth Minister,
Christ follower, mother of three teenagers, singer, dancer,
music fanatic, story teller,
and beach comber
Wendy grew up in the United Methodist Church, quite literally. Her father was a United Methodist minister for 20 years, and her grandfather became a local pastor after he retired from the business world. Wendy enjoyed growing up as a "PK" or preacher's kid. Mischief aside, she found that growing up in the ministry provided her an opportunity to meet many new people and to build relationships in faith communities throughout the Baltimore Washington Conference.
Wendy has been working with youth for many years. She has been teaching dance for more than 30 years, and became the youth minister for a United Methodist church in Poolesville in 2010. She served as youth minister for 5 1/2 years, and in the fall of 2015, graduated from Princeton Theological Seminary's Youth Ministry and Theology Certification Program. In the summer of 2014, she also took on the job as the Admissions Coordinator at Franklin Montessori Schools.
Many words can be used to describe Wendy: creative, outgoing, friendly, leader, kind, team player, encourager, funny, talkative, caring, and honest. Her gifts: creativity, teaching, compassion, organization, leadership, and a sense of humor. Most of all she has a love for Christ, a love for youth of all races, nationalities or backgrounds.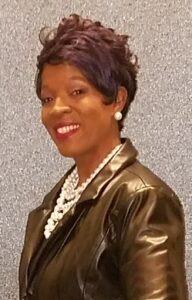 Angela Spencer
Coordinator of Music & Arts
"I WILL Bless the Lord at ALL times and His praises
shall continually be in my mouth" Psalms 34:1
Wherever she is, Angela O. Hobbs-Spencer is an advocate for change. A native of Texas, Angela H. Spencer, has served several communities in Texas and in Maryland in various arenas of community outreach and support. While residing in Texas, Ms. Spencer was very active with her local NAACP branch, Big Brothers and Big Sisters, Top Teens of America, Optimist International and her local assembly of worship, Goodwill Missionary Baptist Church in Lufkin, Texas. There she served on the usher board, youth ministry, and choir.
Ms. Spencer has given her life fully to helping others through ministry, volunteerism, advocacy, career, and service. Having worked in the field of Criminal Justice for 24 years, Ms. Spencer is an advocate for justice for all who suffer disparities of all kinds. She currently works for Frederick County Government, Frederick County Sheriff's Office Correction bureau, as a Correctional Classification Specialist II for the Work Release Program. In this work, Angela gives back, preparing people who are incarcerated for a successful re-entry into the community by helping them find employment, training, education and resources for life beyond bars. Given her network of associates and friends, she is well prepared to accomplish any task. Additionally, she shares important perspectives about what she has learned and believes in a second chance.
Ms. Spencer also works to end domestic violence and believes in empowering others. As the former co-chair of the Frederick County Domestic Violence Task Force she was very instrumental in initiating the White Ribbon Campaign and the "Walk A Mile in Her Shoes" program. Seemingly tireless, she also founded the organization "The Faith Striders" which focuses on cancer awareness, support, education and fundraising. Since forming, the organization has raised over $100,000 for various agencies and programs that support Breast and other forms of Cancer research.
Organizations that have benefited from her leadership and volunteerism include the Baltimore-Washington Conference United Methodist Church, Frederick District Youth, Big Brothers and Big Sisters, the Frederick County Domestic Violence Task Force and the Fair Housing Commission, and the Delta Sigma Theta Sorority, Inc., Frederick County Chapter. Ms. Spencer currently serves as chair of the Frederick County Human Relations Commission, where they work to end discriminatory practices so that the rights of the individual are protected.
Ms. Spencer has served as the Worship Director for the Voices of Unity of Jackson Chapel United Methodist Church, for the past sixteen years, under the leadership of Pastor Rex R. Bowens, Sr. Ms. Spencer believes in being a true worshiper. Giving God her best at all times and always worshiping in spirit and in truth though singing, teaching and sharing the Gospel to all. In fact, in 2012, she was invited to the White House to sing during the holidays.
Excellence is a non-negotiable, and she has consistently performed at a high level in every task, gaining respect, recognition and awards. She seeks constant knowledge and improvement so that she can continue to give to others, and is one of the inaugural students in the Frederick Regional Health System Lay Health Educator Program. Most recently, she was awarded the "2014 Woman of Excellence Leadership Award" presented by The Frederick County Commission for Women.
Click HERE to view a description of the Music & Arts Ministry
Since 2001, Heather has served to grow acorns into oaks at Trinity Church. In her multifaceted role, she is responsible for equipping those people and programs that expand our abilities to worship, connect, study, serve and witness. She leads efforts in Adult Christian Education, Women's Ministry, Stephen Ministry and emerging ministries.
Heather's experience in leadership coaching, organizational effectiveness, and training and development, along with her education in Human and Organizational Development (B.S.) and Human Resource Development (M.Ed.) from Vanderbilt University, have readied her for leading God's people to Christ-led, authentic, intentional spiritual growth.
Heather and her husband John are both originally from Morgantown, West Virginia (Go Mountaineers!) and have lived in Frederick since 1995. Together they strive to reflect God's incredible faithfulness as demonstrated again and again in His Word.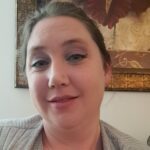 Jenna Cintron
Administrative Assistant
Jenna was born in south Florida. She was home-schooled along with her older brother and two younger sisters. Her family moved to California during middle school and then moved to Maryland during high school. She attended Flagler College in St. Augustine Florida, majoring in Psychology. She met her husband in Orlando Florida. They have two beautiful boys ages 2 and 4. Jenna enjoys worshiping God in her faith community, El Shaddai Congregation in Frederick, and serving the Lord. She loves being outdoors, and walking trails with her boys.