Welcome to Youth Ministries : Regular Meetings in the MPR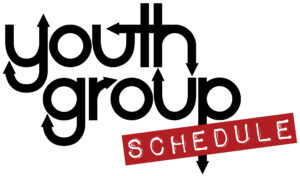 Sunday, November 28
Youth Group: "Hope"
Sunday, December 5
Youth Group: "Peace"
Sunday, December 12
NO Youth Group tonight!
Saturday, December 18
Youth Christmas Party, 5:30-9pm
Sunday, December 26
Winter Break
I am excited for the WAVE conference! (formerly ROCK) Here are the details:
When: Friday, January 7 – Sunday, January 9, 2022

Plan to leave 5:30pm on Friday, 1/7, return Sunday, 1/9 evening.

Where: Ocean City Convention Center, Ocean City, MD
Ticket cost: $69 – deadline to register at this price: 11/1/21
Lodging: I am looking into renting a place. As soon as I have more information, I will let you know.
Hoping to rent a large van, if possible.
Speakers: Chris Singleton, former pro athlete, Heather Flies, Jr. High Pastor
Music by: Apollo LTD, Tedashii, Urban Street Level and Latice Crawford
Specialty: Ryan & Friends ventriloquist
This website provides details about the conference and breakout sessions.
Parents and youth, please confirm your preferences for the conference and breakout sessions by clicking on this link:
Please also fill out the Medical Record and Liability Waiver form here.
Something new: Proclaim the Name:
Proclaim the Name
is a youth preaching challenge in search of high school students with passion for sharing God's word.
Interested students will prepare a 5-minute, Biblically-based message and video yourself preaching that message. Submit the video online by December 1. The submissions will be judged and the final 16 submissions will be notified. Those finalists will again be judged at WAVE 2022 with the winner sharing the stage on Sunday morning and receiving a $500 grant for their youth ministry.
If you are interested, please contact proclaimthename@waveoc.org for more information.
I hope everyone can come! It will be so much fun!
Peace & Blessings,
Youth Minister
Trinity United Methodist Church
If you are interested in attending any of these events or volunteering, please contact:
Wendy Huff,
Youth Ministries Director
youth@trinityfrederick.org
ASP, Harlon County, Kentucky
June, 2021