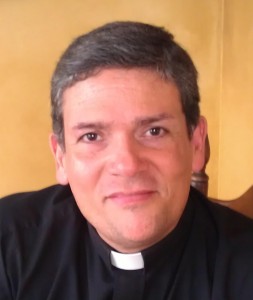 Rev. Dr. Eliezer Valentín-Castañón Senior Pastor
The Rev. Dr. Eliezer Valentín-Castañón, an Elder in the UMC since 1993, has served churches in Maryland, New York, and New Jersey. In 1994 he was appointed to the General Board of Church and Society in Washington, DC, where he worked on public policy issues. In 2005 he was appointed to the General Commission on Religion and Race, where he worked with local churches, annual conferences, and jurisdictions on developing a greater appreciation for the Church's diversity. Since 2010 Pastor Eliezer served the Monrovia Charge in the Central Maryland District and in 2013 transitioned into his new appointment as Senior Pastor at Trinity.
Pastor Eliezer enjoys preaching and teaching God's word, leading people to a deeper relationship with the living God and a commitment to transforming the world. For him there is nothing more rewarding than sharing God's message of personal and social holiness and praying for those hurting in church and in society.
Alongside his wife Magda and two children (Daniel and Eduardo), Pastor Eliezer lives in Frederick, MD where they enjoy: walking in downtown and occasionally stopping to delight in a cup of java or ice cream, traveling, meeting and intimately sharing with people from all walks of life. The family loves to read, go to the movies, ballroom dance (still learning), and visiting historical places to create memories and friendships. Pastor Eliezer loves to talk about many subjects but especially religion, scripture, theology, philosophy, and politics.
A native of Puerto Rico, where he spent his formative years, Pastor Eliezer graduated from the University of Puerto Rico with a BA in Psychology. In 1990, he earned his Master of Divinity from Drew Theological Seminary and his Doctor of Ministry from Wesley Theological Seminary in 2002. His doctoral studies focused on Wesleyan Theology and History. In 2013 he graduated from St. Mary's Seminary and University – The Ecumenical Institute of Theology, with a Certificate of Advance Studies in Theology focusing on Systematic Theology. He is pursuing a Ph.D. in theology with focus on Spirituality, Wesleyan studies and his cultural heritage through the Graduate Theological Foundation.
Part of his summers are spent teaching theology at Southern Methodist University's Perkins School of Theology in Dallas, Texas.
Pastor Suzanne Jones is excited to begin her ministry at Trinity UMC. In 2016, she completed her candidacy requirements and became a licensed local pastor through the Baltimore-Washington Conference of the United Methodist Church. In 2014, she earned a Master of Arts degree in Humanities from Hood College in Frederick, MD, and she is currently earning a Master of Divinity degree at Wesley Theological Seminary in Washington, D.C.
Pastor Suzanne was raised in the United Methodist Church. She grew up in Keedysville, MD attending Salem UMC most of her life. It was there where she discovered how God was calling her to serve the church and the world through ministry. She participated and led a variety of ministries spanning from worship planning to Bible studies to children's ministry. She is an active member of the West Virginia Emmaus Community and walked on WV #105. Before answering the call to ministry, Pastor Suzanne taught a variety of English and Communication courses at various local community colleges.
Above all, Pastor Suzanne is passionate about sharing God's message. She uses her gifts of preaching, teaching, and ministry to remind people that they are loved no matter what. She is dedicated to building up the Kingdom of God by helping others grow closer to Christ and each other.
Pastor Suzanne is married to Jeff Jones, and they have two dogs: Katy and Harlie. They currently live in Shepherdstown, WV and are avid Ravens and Orioles fans. In her spare time, Pastor Suzanne enjoys making crafts, performing William Shakespeare, and can be caught either singing with her ukulele, or keeping a happy rhythm on her tambourine or her washboard.
Associate Pastor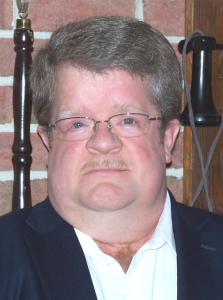 David H. Bausum
Bookkeeper
I came to Trinity in 2012 after many years in the kitchen and bath business. I saw an ad in the Frederick News Post for a part-time bookkeeper; I had been looking for a full-time position, but felt the Lord leading me to apply for the position. Little did I know that in a couple of months, a door would open for me to return to college and complete my Bachelor's degree in accounting. After more than 20 years away from college, I had no desire or plan to ever return, but pursuing my degree full-time while working at Trinity part-time turned out to be a perfect fit. I completed my degree in December of 2013 and have been blessed to be able continue here at Trinity.
I found out early on that the people at Trinity are wonderful folks, not just those I work directly with, but each person I have had any interaction with. It has been and continues to be a blessing to serve the Lord here and to try to be a blessing in my position by meeting the needs of the church in any way I can.
I was born and raised in Frederick and have always loved it here; I graduated from Thomas Johnson High School and attended Frederick Community College before completing my Bachelor's degree at the University of Maryland. Currently I live in Hagerstown where my family and I attend and serve at Lighthouse Baptist Church. My wife, Michelle and I have been married for 21 years and have two children, Jonathan 14 and Julia 13.
My major passion is my family; my children have been, and are my favorite hobbies. In addition to whatever the kids want me to do, I also enjoy antiquing, black and white movies, and baseball. I have been blessed to see both of our children trust Jesus as their savior, but there is still a long way to go in getting them through school, college, career choice, marriage partner, grandchildren, etc. The Bible tells us in 3rd John 1:4 "I have no greater joy than to hear that my children walk in truth." If I can help them to continue to grow in the Lord and walk with Him, that is success to me.
Pam Hewetson is from Philadelphia, Pennsylvania and completed her B.A. in History there at the University of Pennsylvania. She also earned a M.S. in Pastoral Counseling from Loyola University followed by a Certificate of Advanced Studies in Pastoral Counseling. As a Licensed Clinical Professional Counselor Pam serves as the director of the Trinity Pastoral Counseling Center. She shares the following…
One of the reasons that I am involved in the counseling ministry at Trinity Pastoral Counseling Center is highlighted in the following verse… "The Lord God is my strength, And He has made my feet like hinds' feet, And makes me walk on my high places." Habakkuk:3:19
The meaning of this verse for me is that we rely on God and that as we do that we grow toward wholeness and can then companion with others as they do the same.
The hind is a female deer that can climb to greater heights than any other deer because its back feet track exactly where its front feet have been thus making it very surefooted.. This is one image of integrity or wholeness which occurs when all aspects of who we are are in sync and are working well together.
The "high place" we come to, for me personally, is a ministry that in particular supports others in their growth toward wholeness.
The following is one reason why the counseling ministry is important to Trinity United Methodist Church.
After Jesus raised Lazarus from the dead "He said to them, "Unbind him, and let him go." John 11:44.
Providing counseling to the congregation and to the community is one of the ministries at TUMC that hopes to participate in the unbinding of people from that which prevents them from living a more abundant life.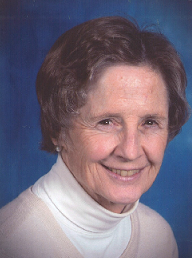 Director, Trinity Pastoral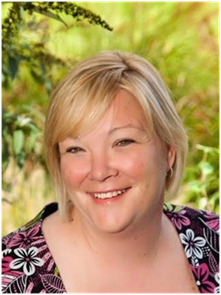 Wendy Huff
Passionate Youth Minister,
Christ follower, mother of three teenagers, singer, dancer,
music fanatic, story teller,
and beach comber
Wendy grew up in the United Methodist Church, quite literally. Her father was a United Methodist minister for 20 years, and her grandfather became a local pastor after he retired from the business world. Wendy enjoyed growing up as a "PK" or preacher's kid. Mischief aside, she found that growing up in the ministry provided her an opportunity to meet many new people and to build relationships in faith communities throughout the Baltimore Washington Conference.
Wendy has been working with youth for many years. She has been teaching dance for more than 30 years, and became the youth minister for a United Methodist church in Poolesville in 2010. She served as youth minister for 5 1/2 years, and in the fall of 2015, graduated from Princeton Theological Seminary's Youth Ministry and Theology Certification Program. In the summer of 2014, she also took on the job as the Admissions Coordinator at Franklin Montessori Schools.
Many words can be used to describe Wendy: creative, outgoing, friendly, leader, kind, team player, encourager, funny, talkative, caring, and honest. Her gifts: creativity, teaching, compassion, organization, leadership, and a sense of humor. Most of all she has a love for Christ, a love for youth of all races, nationalities or backgrounds.
"I WILL Bless the Lord at ALL times and His praises
shall continually be in my mouth" Psalms 34:1
Wherever she is, Angela O. Hobbs-Spencer is an advocate for change. A native of Texas, Angela H. Spencer, has served several communities in Texas and in Maryland in various arenas of community outreach and support. While residing in Texas, Ms. Spencer was very active with her local NAACP branch, Big Brothers and Big Sisters, Top Teens of America, Optimist International and her local assembly of worship, Goodwill Missionary Baptist Church in Lufkin, Texas. There she served on the usher board, youth ministry, and choir.
Ms. Spencer has given her life fully to helping others through ministry, volunteerism, advocacy, career, and service. Having worked in the field of Criminal Justice for 24 years, Ms. Spencer is an advocate for justice for all who suffer disparities of all kinds. She currently works for Frederick County Government, Frederick County Sheriff's Office Correction bureau, as a Correctional Classification Specialist II for the Work Release Program. In this work, Angela gives back, preparing people who are incarcerated for a successful re-entry into the community by helping them find employment, training, education and resources for life beyond bars. Given her network of associates and friends, she is well prepared to accomplish any task. Additionally, she shares important perspectives about what she has learned and believes in a second chance.
Ms. Spencer also works to end domestic violence and believes in empowering others. As the former co-chair of the Frederick County Domestic Violence Task Force she was very instrumental in initiating the White Ribbon Campaign and the "Walk A Mile in Her Shoes" program. Seemingly tireless, she also founded the organization "The Faith Striders" which focuses on cancer awareness, support, education and fundraising. Since forming, the organization has raised over $100,000 for various agencies and programs that support Breast and other forms of Cancer research.
Organizations that have benefited from her leadership and volunteerism include the Baltimore-Washington Conference United Methodist Church, Frederick District Youth, Big Brothers and Big Sisters, the Frederick County Domestic Violence Task Force and the Fair Housing Commission, and the Delta Sigma Theta Sorority, Inc., Frederick County Chapter. Ms. Spencer currently serves as chair of the Frederick County Human Relations Commission, where they work to end discriminatory practices so that the rights of the individual are protected.
Ms. Spencer has served as the Worship Director for the Voices of Unity of Jackson Chapel United Methodist Church, for the past sixteen years, under the leadership of Pastor Rex R. Bowens, Sr. Ms. Spencer believes in being a true worshiper. Giving God her best at all times and always worshiping in spirit and in truth though singing, teaching and sharing the Gospel to all. In fact, in 2012, she was invited to the White House to sing during the holidays.
Excellence is a non-negotiable, and she has consistently performed at a high level in every task, gaining respect, recognition and awards. She seeks constant knowledge and improvement so that she can continue to give to others, and is one of the inaugural students in the Frederick Regional Health System Lay Health Educator Program. Most recently, she was awarded the "2014 Woman of Excellence Leadership Award" presented by The Frederick County Commission for Women.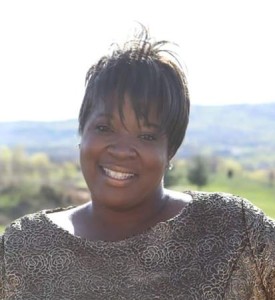 Angela Spencer
Coordinator of Music & Arts
Since 2001, Heather has served to grow acorns into oaks at Trinity Church. In her multifaceted role, she is responsible for equipping those people and programs that expand our abilities to worship, connect, study, serve and witness. She leads efforts in Adult Christian Education, Women's Ministry, Stephen Ministry and emerging ministries.
Heather's experience in leadership coaching, organizational effectiveness, and training and development, along with her education in Human and Organizational Development (B.S.) and Human Resource Development (M.Ed.) from Vanderbilt University, have readied her for leading God's people to Christ-led, authentic, intentional spiritual growth.
Heather and her husband John are both originally from Morgantown, West Virginia (Go Mountaineers!) and have lived in Frederick since 1995. Together they strive to reflect God's incredible faithfulness as demonstrated again and again in His Word.